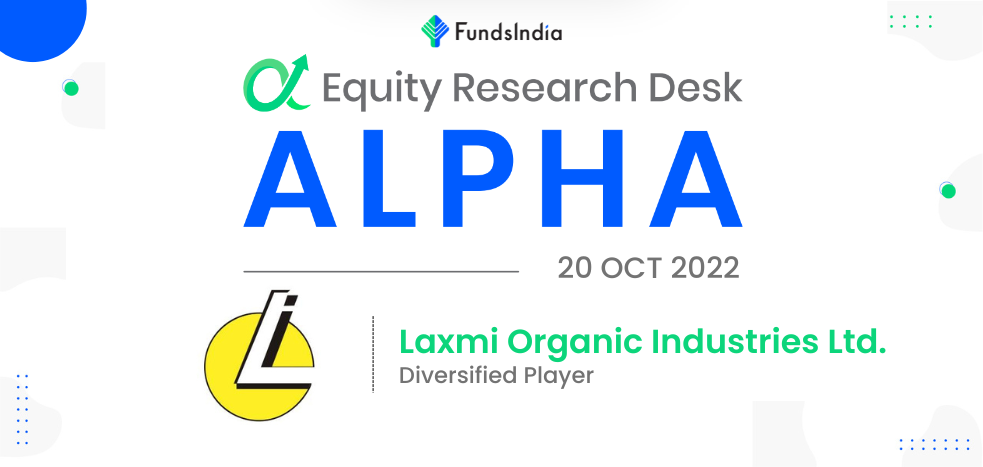 Laxmi Organic Industries Ltd. – Diversified Player
Incorporated in 1989, Laxmi Organic Industries Ltd. (LOIL) is a leading manufacturer of acetyl intermediates and specialty intermediates. The company initially started manufacturing acetaldehyde and acetic acid in 1992. Soon, thereafter, it moved on to manufacturing ethyl acetate in 1996.
It is currently among the largest manufacturers of ethyl acetate in India. Laxmi is also the only significant integrated Diketene manufacturer across the globe and has market leadership in India for its diketene derivatives.
In 2019, Laxmi acquired Italy-based Miteni to venture into the fluorochemicals business. Laxmi exports nearly 30% of its production. Approximately 10% of its employees are dedicated to Research and its expenses towards Research & Development stood at 5.5% of net profit in FY22.
Valuation:
AI segment is performing well, as it has observed steady volume growth in the last few quarters despite price volatility challenges. Further, we are expecting margin expansion in the long run on account of the Fluorination project commissioning as well as the improved product mix of the SI segment. Hence, we recommend a BUY rating in the stock with a target price (TP) of Rs.385, 25x FY24E EPS.
If you are new to FundsIndia, open your FREE investment account with us and enjoy lifelong research-backed investment guidance.
[fbcomments]