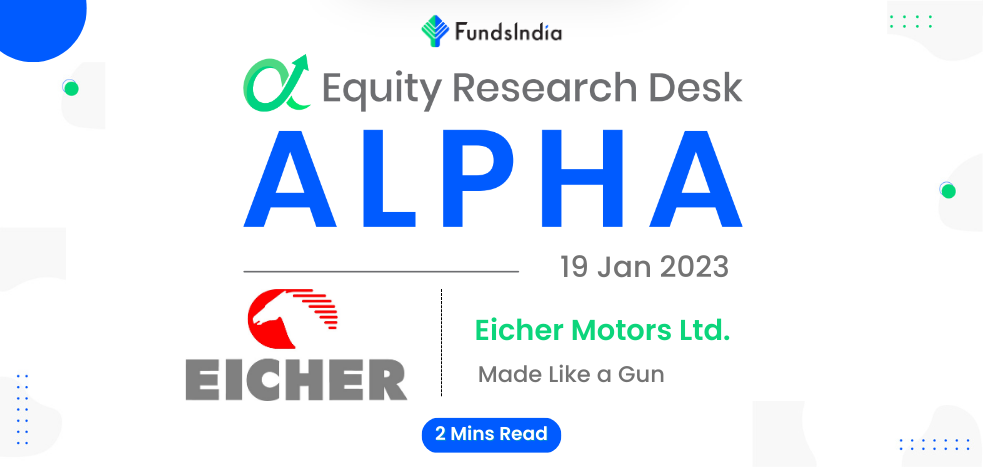 Eicher Motors Ltd. – Made Like a Gun
Eicher Motors Limited (EML), incorporated in 1982, is the listed flagship company of the Eicher Group in India and a leading player in the Indian automobile industry. On a standalone basis, EML manufactures and markets motorcycles under the iconic Royal Enfield brand, with its production facilities based in Chennai, Tamil Nadu. Additionally, the company operates as a holding company for investments in VE Commercial Vehicles Limited.
A joint venture of EML (54.4%) and AB Volvo (45.6%), VECV came into existence with effect from July 1, 2008. The JV is engaged in EML's truck and bus operations, auto components business and technical consulting services business, and Volvo Group's Indian truck sales and marketing functions, as well as service and spares network operations for both Volvo trucks and buses.
Valuation:
The company continues to expand its addressable market via increasing its distribution network, new product launches, and personalization initiatives through the 'Make it Yours' (MIY) platform. VECV is also expected to see a cyclical recovery in volumes and profits as the CV industry recovers. At CMP, the stock trades at 34x of FY24E EPS. We recommend a BUY rating in the stock with a target price (TP) of Rs.3725, 40x FY24E EPS.
If you are new to FundsIndia, open your FREE investment account with us and enjoy lifelong research-backed investment guidance.
[fbcomments]