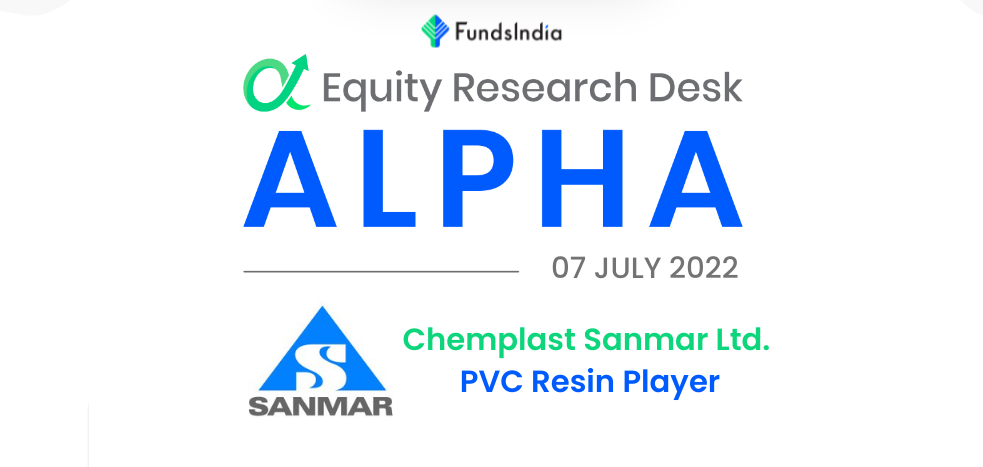 Chemplast Sanmar Ltd. – PVC Resin Player
Chemplast Sanmar Ltd., part of South India-based Sanmar Group, is among the leading PVC and specialty chemicals manufacturers in India where it started operations in 1967 with a focus on specialty paste PVC resin and custom manufacturing of starting materials and intermediates for pharmaceutical, agrochemical, and fine chemicals sectors.
CSL is one of India's leading manufacturers of specialty paste PVC resin on the basis of installed production capacity. It is also the third largest caustic soda manufacturer and the largest hydrogen peroxide manufacturer in South India.
Pursuant to the CCVL Acquisition, it acquired 100.0% equity interest in CCVL, the second largest suspension PVC resin manufacturer in India and the largest manufacturer in the South India region.
Valuation:
Strong revenue growth and sustenance of operating margins at ~18-20%, supported by better revenue diversity and increased contribution from the Custom Manufactured Chemicals segment, leading to higher than anticipated cash generation. We recommend a BUY rating in the stock with the target price (TP) of Rs.580, 14x FY24E EPS. 
[fbcomments]