Movies evoke a wide range of emotions from people. They hold a mirror to life and a window into a reality; sometimes bringing about a marked difference in your thinking and revealing a perspective far removed from your own. While the most prolific movie industry in the world is synonymous with and still receives a lot of flak for the over-the-top melodramas and musicals, every so often, Bollywood flicks hide insightful personal finance lessons in plain sight. Here are some of them:
Baghban: Plan for your retirement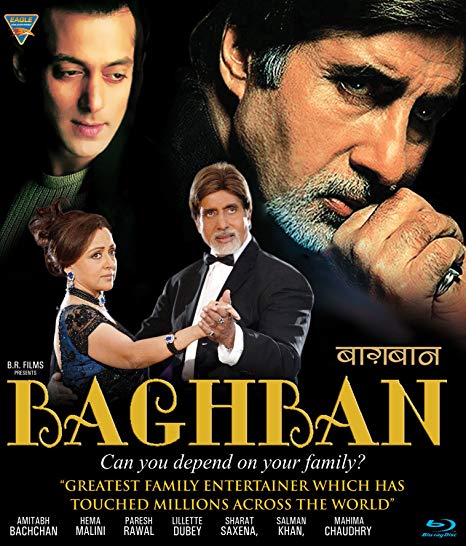 Baghban was one movie that highlights the importance of financial independence and planning for your retirement. In their growing-up years, Amitabh Bachchan's character splurges on all his kids' education and upbringing. He provides for them the best he can, despite having an ordinary job at a bank (why he had so many kids is a discussion for a different day). However, he and his wife's needs take a backseat since they are left with no retirement corpus to speak of. He realises his folly the hard way when his own son refuses to do so much as repair his reading glasses citing lack of money. He then has to fall back on none other than 'Bhai' Salman Khan, his adopted son, and subsequently his newfound writing skills. Now, assuming you don't boast of such options, it's time to start building your retirement corpus today!
Badmaash Company: Keep your ambitions in check
This movie showed how being over-ambitious can lead you down the wrong path and potentially destroy your life. While Shahid Kapoor's character's passion, resourcefulness, and unorthodox ways are commendable, him willingly annihilating the threshold of law is not. Now, with Bollywood being Bollywood, things end up all hunky-dory after a brief period of struggle and ensuing vindication. But real life being, well, real life, you know that things are not that simple. What we can learn from this movie is to keep one's ambitions and expectations in check and that 'Winning at all costs' is not a healthy ideology. Money is important, yes, but do not underestimate a good night's sleep; it is reserved for only those with a clear conscience. 
Rocket Singh: Do the right things at the right times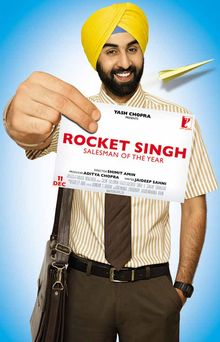 Rocket Singh teaches us how to make the best out of a less-than-ideal situation. Ranbir Kapoor's character, after having barely graduated from college, ends up as a salesman in the cutthroat corporate world. In a desperate attempt to get out of the rut, he bootstraps his own company by poaching its resources. While his ways are undoubtedly questionable, his spirit is not. Rocket Singh's tenacity, ability to take risks and make the right decisions at the right time despite numerous pressures and roadblocks are some qualities that can go a long way in realising your financial dreams.
Guru: Be prudent, disciplined and committed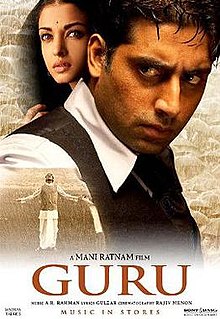 In Guru, Abhishek Bachchan's character is so keen on obtaining capital to start his own business that he's ready to get married to anyone who can bring that money as dowry. Having Aishwarya Rai as your wife is nothing to complain about (he would know), but still. This action might be scoffed upon and rightly so, but conveniently ignoring it allows us to focus on the admirable determination of the character (loosely based on Dhirubhai Ambani). He is someone who makes things happen for himself and his family instead of just going through the paces of life. Guru is frugal to a fault. Leveraging the money to great effect, and through sheer commitment, perseverance and a shrewd business mind, he's successful in multiplying the money exponentially. The same holds good while investing. While starting your investment journey is a step in the right direction, you will reap its benefits best only if you are patient, disciplined and keep your portfolio in check at all times.
Bahubali: Manage/Mitigate your risks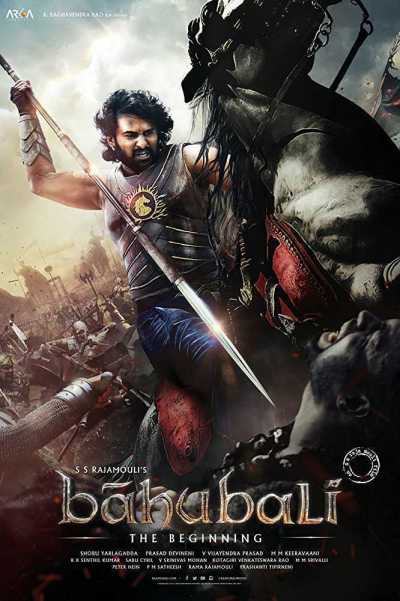 In this magnum-opus, the significance of risk management stands out as a big lesson. Bhallaladeva, in his unbounded desire to be king, lost his kingdom, family and any semblance of respect. He was jealous and never satisfied with what he had, and it proved to be his undoing. First off, peeping into others' bag of goodies with eyes of envy is never a healthy act. And second, one has to approach high-risk high-reward investments with immense caution, otherwise, there is every chance of burning your own fingers. You need to consider multiple factors such as impending expenses, liquidity, financial condition, earning capacity, mandatory obligations, etc. before taking a big step. This will ensure you and your family's financial security.
Band Baaja Baaraat: Get the best out of your resources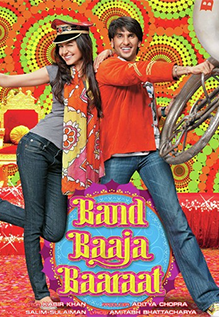 Band Baaja Baaraat inspires us to manage expenses within a limited budget and make the most of it with novel solutions and smart thinking. The plot revolves around two dreamers who start a wedding planning company together. They make their mark based on the premise that they can arrange the best possible weddings on the client's budget, no matter how small or big. The movie shows us the significance of managing expenses efficiently and devising innovative ways to obtain the best possible results with limited resources. So even if you think you're short on disposable income to invest and build a corpus, you shouldn't necessarily shy away from taking the plunge.
Khosla Ka Ghosla: Diversify your investments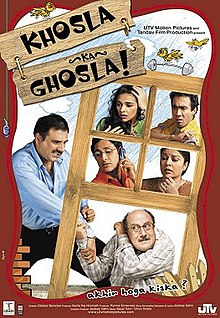 A fun-filled ride, this movie shows us the importance of diversification. Anupam Kher's character puts all his eggs into one basket, i.e. exhausting his savings to buy a plot of land. This leads to an unforeseen catastrophe for the family when a local goon, played by Boman Irani, illegally grabs his land and offers to sell it back to him at an inflated cost. They do hatch a novel plan (though far-fetched) and are successful in giving Boman Irani's character a taste of his own medicine. However, it was not wise of Anupam Kher's character to punt all his savings on real estate of all asset classes. Not only will he be devoid of any liquidity at short notice, but he would also not be able to mitigate the risks if the markets were to fall. Hence, one should always diversify their investments in different asset classes while also making sure a substantial chunk is available to them in case of emergencies.
Lakshya: Set a goal and work towards it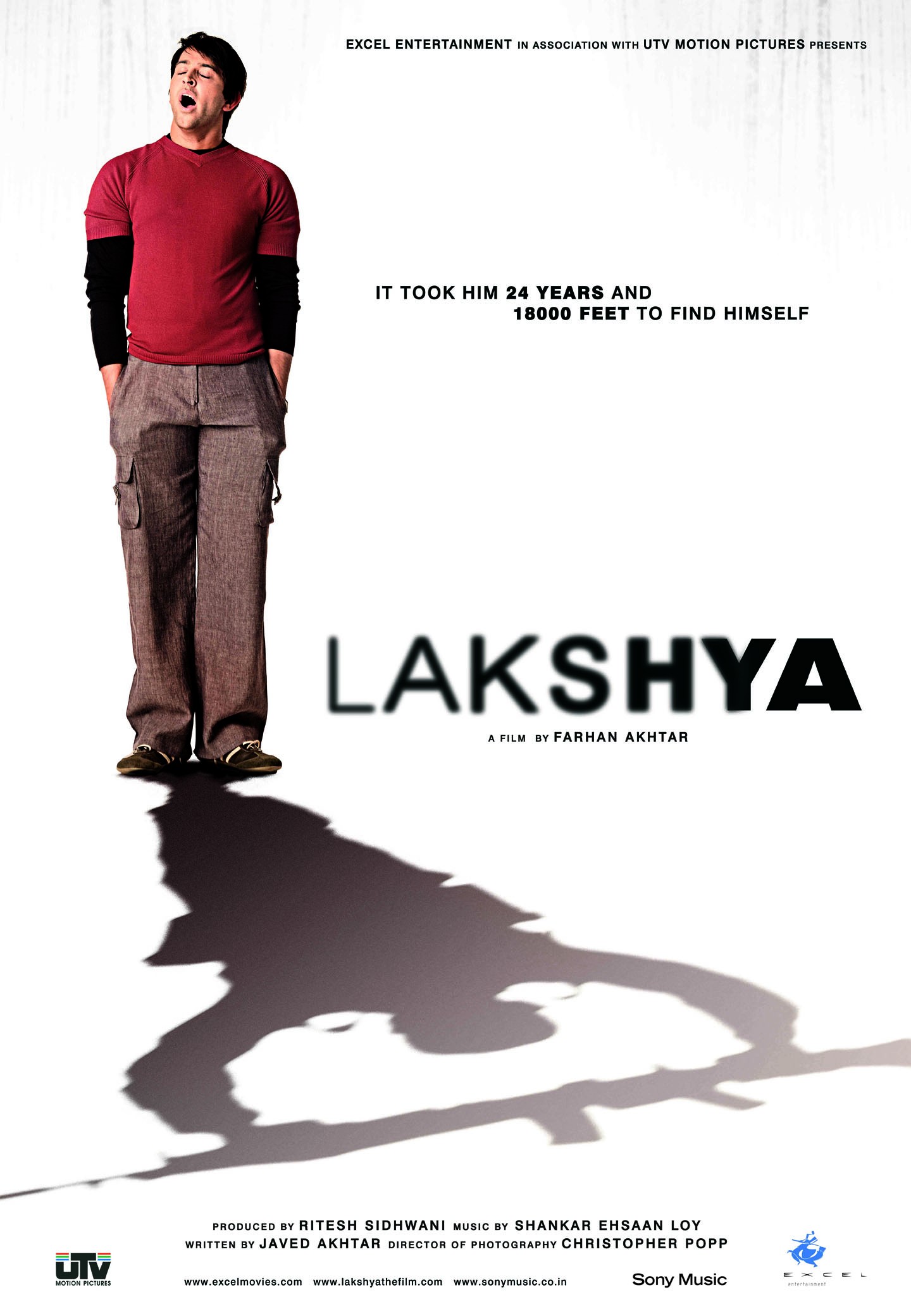 This is an inspirational tale of an aimless youth and his journey to find his calling and finally realise his dream. It shows us how important it is to set your goals right and then steer your financial vehicle towards it. Many investors step into the markets with no idea as to what their target is or should be. They just invest since someone told them to or they read something. If you actually take investments seriously and manage your portfolio well, it can pay you rich dividends. On the other end of the spectrum, it can end up as an exercise in futility without proper goal setting, planning, and execution. All of these factors became a hallmark of Hrithik Roshan's character. By the end of the movie, his unnerving investment in his goal gave him the most priceless return – tears of joy and pride in his stoic dad's eyes. The same dad who once considered his son good for nothing. So, set your goals and start marching towards it briskly today. 
Next time you happen to watch these movies, don't let the lessons slip under the radar! Keep them in mind and you'll go a long way.
Happy Investing!
Read More:
Investing lessons from Game of Thrones
Five Personal Finance Lessons from the Harry Potter Series
Investment Wisdom from Rajnikanth
[fbcomments]