The positive view featured last week played out as anticipated and the Nifty rallied to the 6,090-6,110 range mentioned last week. The failure at the earlier swing high of 6,110 is a sign that the index is likely to seek lower levels from a short-term perspective. Have a look at the Daily chart of the Nifty featured below.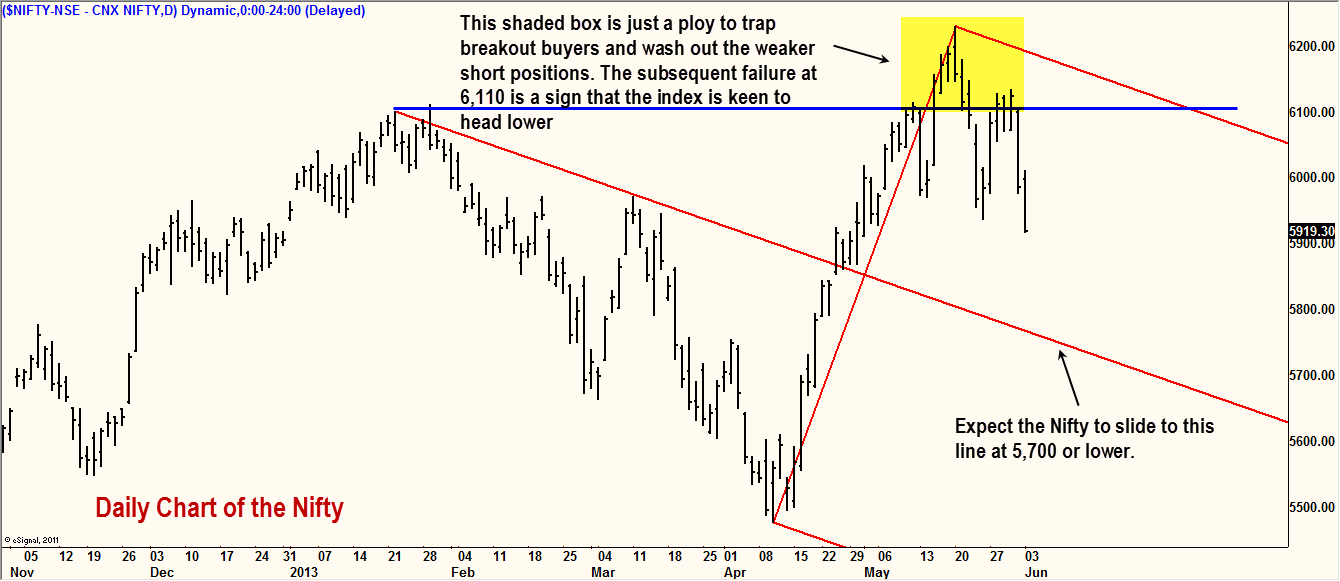 From the above chart, it is evident that the Nifty is tracing out a sequence of lower highs and lower lows. The swing low at 5,970 has also been violated, suggesting that a significant downward correction is in the offing.The red set of lines featured in the chart seem to be in tune with the price action. We expect the Nifty to test the middle red line. If the falls is not arrested at the middle red line, the fall could extend to the lower line.
From a trading perspective, any pull-back rally either to or above 6,050 would be an opportunity to short the Nifty with a stop loss at 6,170. Those interesting in shorting the Nifty may look to take profits at 5,650-5,700. It must be mentioned in this context that the logical stop loss for the short trade should be above the recent swing high at 6,230. Those who can afford may place the stop above 6,230 while the aggressive types may settle for a stop at 6,170.
[fbcomments]