The September 2020 edition of FundsIndia's Monthly Market Insight discusses changes in the market status as the lockdown norms get relaxed.
The Manufacturing Purchasing Managers' Index (PMI) for Aug-20 stood at 52.0 compared to 46.0 in Jul-20. The
Manufacturing PMI has signalled growth (PMI > 50 indicates improvement) for the first time in the last five months.
Improvement in customer demand, increase in output, expansion in new orders placed and resumption of business
operations are the key reasons for improvement in the manufacturing PMI.
Data showcased in this edition include trends in Quarterly GDP Growth Rate, Industry SIP Inflows, Total Retail and HNI AUM, Consumer Inflation and Manufacturing PMI. Do check out our suggested reads that include an article on 'What Should I Do About My Equity Exposure?".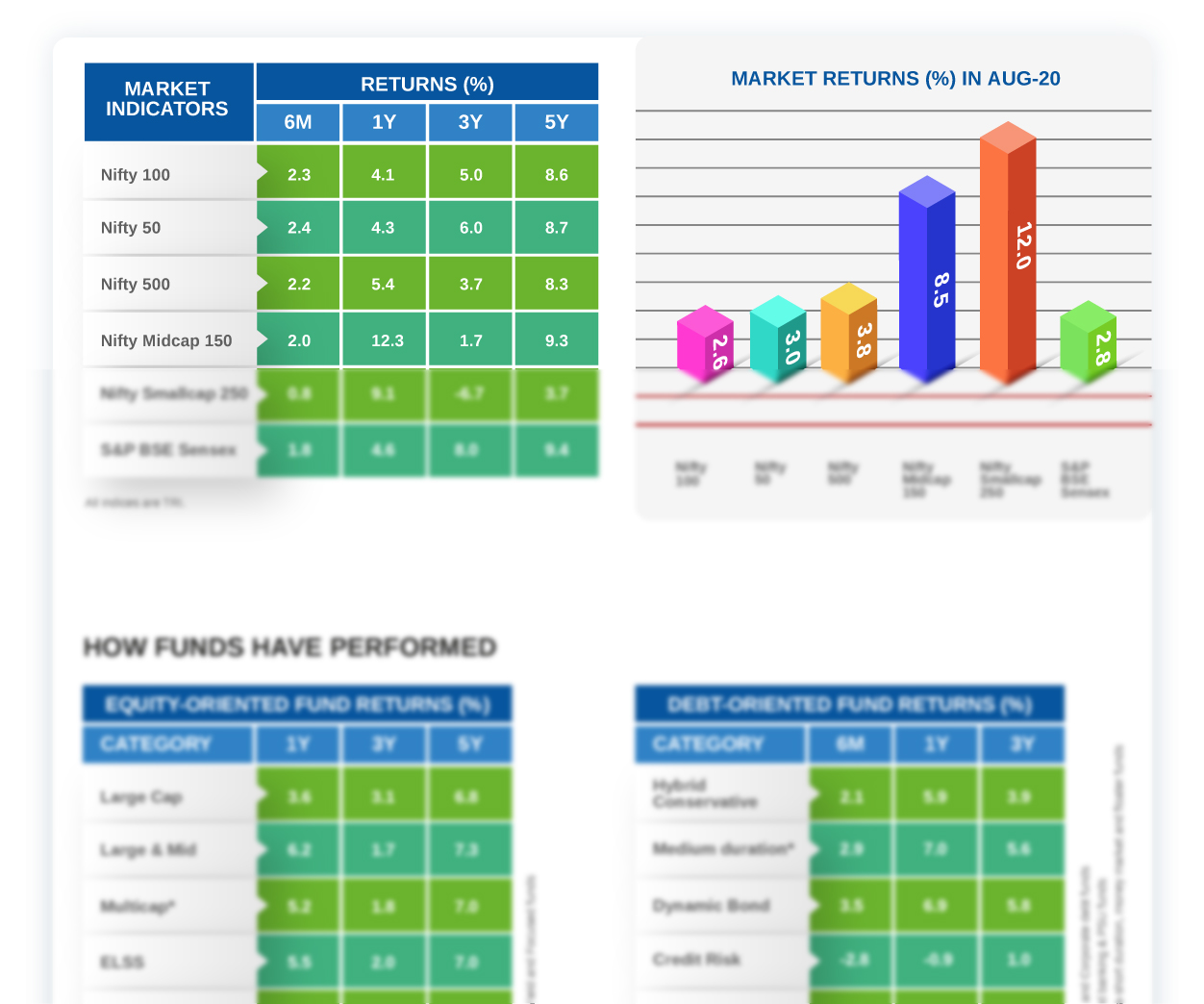 [fbcomments]