The June 2019 edition of FundsIndia's Monthly Market Insight compares conservative hybrid and equity savings funds, and the way investors can plan for their children's education.
After a post-election rally, markets entered correction mode in June, with global events playing a part in the heightened uncertainty in markets.
Data showcased in this edition include trends in Consumer Inflation, Index of Industrial Production Growth, and Nikkei Manufacturing PMI. Our suggested reads include the way in which investors who are looking to invest in a timeframe of 1 to 2 years can make decisions.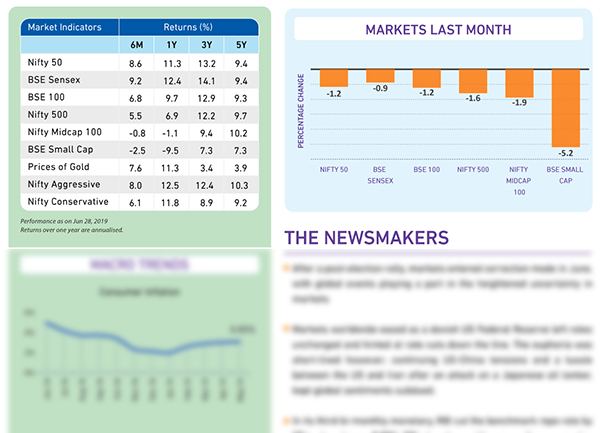 [fbcomments]