The July 2019 edition of FundsIndia's Monthly Market Insight discusses the spike in gilt fund returns, our two cents on why it's important to resist peer pressure in spending, and more.
Markets continued their downward slide in July after a disappointing Union Budget and a bleak macroeconomic outlook hurt investor sentiment.
Data showcased in this edition include trends in Consumer Inflation, Index of Industrial Production Growth, and Nikkei Manufacturing PMI. Our suggested reads include simple guidelines that help you achieve your long-term goals.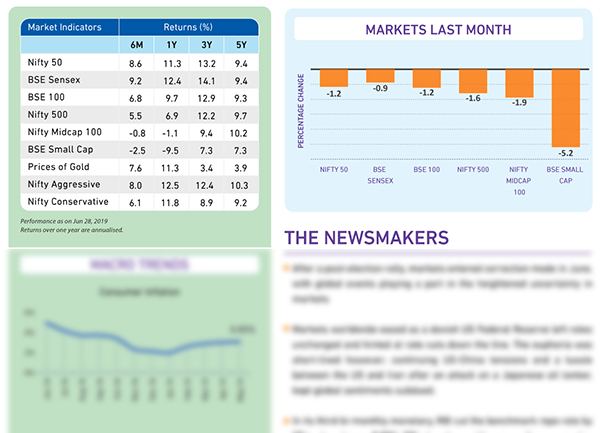 [fbcomments]