We had featured a positive view on Cummins India on December 2, 2013 and the stock has reached the then mentioned target of Rs.565. Hence, we decided to do a follow-up on the stock. Here is the updated weekly chart of Cummins India featured in the prior post.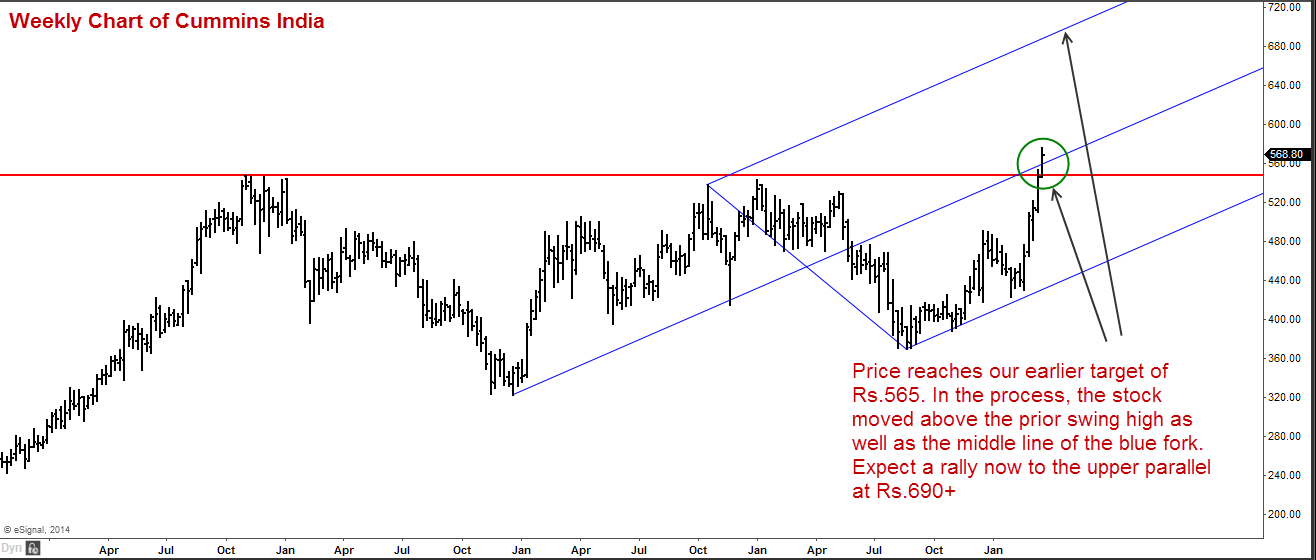 From the above chart, it is evident that the Cummins India stock has edged above the middle line of the blue fork which is a sign of strength. The recent rally has also pushed the stock above the prior swing high at Rs.547, confirming that there is buying interest in the stock.
Invest
with FundsIndia Equity Account
We maintain our positive view and expect the stock to move to the upper parallel of the blue fork at Rs.690+. Our positive view would be under threat if the stock falls below the support level at Rs.505. As long as this level of Rs.505 is not breached, we would expect Cummins India to touch Rs.690.
(The view featured here is based on Technical Analysis of historical stock price action. Please read the Disclaimer)
[fbcomments]