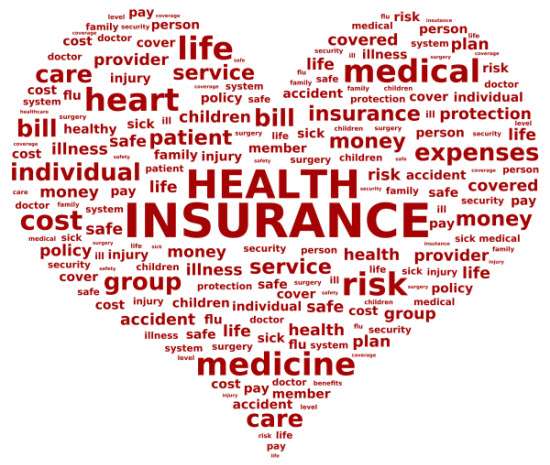 Medical costs and the complexity of diseases keep increasing by the day. A minor surgery can cost you anywhere between Rs 30,000 and Rs 60,000, while a cardiac treatment can cost you Rs 5 lakh, depending on the city and hospital you choose. One way to handle this rising cost is by taking a medical insurance policy in your name. In India, there are more than 25 companies offering various medical insurance policies. However, most of these policies are complex in nature and one plan never fits all. Hence, it is very important to note that you have to understand your individual needs in order to choose the right insurance plan. Here are a few points that will help you do this.
1. Company – There are 28 general insurance companies in India that offer health insurance plans. It is very important to know the company's background, management, network of hospitals, claim process (in-house or third party) and claim settlement ratio before choosing the right plan. It is best to choose a general insurance company for your health insurance, rather than a company that offers life and general insurance. This is because the cost for health insurance policies is higher when life insurance companies offer them.
Tip 1: For your health insurance policy, choose a company that is purely into the health insurance arena.
2. Inclusions and Exclusions – It is very important to note that pre-existing diseases are not covered during the initial years of the policy. Also, there are a few medical procedures like dental surgery, hernia, etc. which are excluded in the first few years.
Tip 2: Take a close look at the list of excluded diseases before finalizing your health insurance plan.
3. Sublimit – To tackle the rise in health care costs, insurance companies have introduced sublimit clauses. The most common sublimits are room rent, doctor's fees and diagnostics. For example, if you are taking a plan for a sum assured of Rs 2,00,000, the insurer may cap the room rent to the extent of 1%-1.5% of the sum assured, or Rs 2,000 per day, whichever is higher. If it exceeds the specified limit, then you have to pay the balance.
Tip 3: While most companies have sublimits in their policy, do talk to your insurance advisor to find out which companies offer health insurance plans without any sublimits.
4. Co-payment – Co-payment means the fixed percentage of the total bill which you have to pay in case of a claim. This percentage is already defined in the policy document. The co-payment clause is around 10% or 20% for such policies. For some policies, it can go as high as 40%.
Tip 4: Identify those diseases that come under the co-payment clause before you opt for a health insurance policy.
5. Renewal age – Most PSU companies and certain public insurance companies provide medical insurance policies with a renewal age of up to 70 or 80 years. It is to be noted that diseases may increase with old age and so, medical costs may be higher. Hence, it is important to have medical insurance at an older age.
Tip 5: Few companies offer senior citizen policies with lifetime renewal, for which the entry age itself is 60 years. For non-senior citizens, it is advisable to look at a policy that offers lifetime renewal to you.
6. Coverage – If you are unmarried, it is better to take an individual policy. Health insurance policies offer a provision to add new family members at a later stage. If you are married with kids, then it is best to opt for a family floater policy that will cover you, your spouse and your kids. It is ideal to have a separate senior citizen policy for your parents, if they have crossed 60 years of age. This is because the cost of a family floater would be decided on the basis of the highest age of the person in the family and hence, taking such a policy with a senior citizen in it would skyrocket your cost.
If you are living in Tier-1 cities, it is ideal to have a coverage of not less than Rs 10 lakh as a family floater, while if it is Tier-2 cities, you can have a coverage of not less than Rs 5 lakh.
Tip 6: No claim bonuses will be offered by insurance companies in two different ways. Few of them will offer it to increase the sum assured every year, while few companies offer it as a discount in premium. Choose the one which increases the coverage instead of the discount in premium as the cost of medication increases on a yearly basis.
7. Cost – Ideally, the cost of the policy should be given least importance while buying medical insurance. If the policy provides you all the benefits and if the cost is a little higher, it is ideal to look at the cost benefit analysis and to take the same as it is worthwhile to pay the cost for the benefit you get.
Tip 7: Don't compromise on service standards even if you pay extra premium for the same.
To conclude, save, invest, or do whatever you want — but remember that there can be no dispute over the need for health insurance. It offsets the impact of rising healthcare costs and gives you coverage when you most need it.
[fbcomments]