Here is the extract of the concluding paragraph from last week's update:
"The Nifty could rally to the immediate resistance at 5,610-5,620 range. A breakout past 5,650 could help the index seek higher levels of 5,700-5,750. The stop loss for those considering long positions should be placed below the recent swing low of 5,477. A stop loss at 5,460 should probably be in order."
As expected, the undertone was positive and the breakout past 5,650 helped the Nifty sail to the major resistance at 5,750. That the index has cleared the minor swing high at 5,755 is a healthy sign from a short-term perspective. The moot question now is "Is the worst over for the Nifty and is a significant low in place at 5,477 recorded on April 10?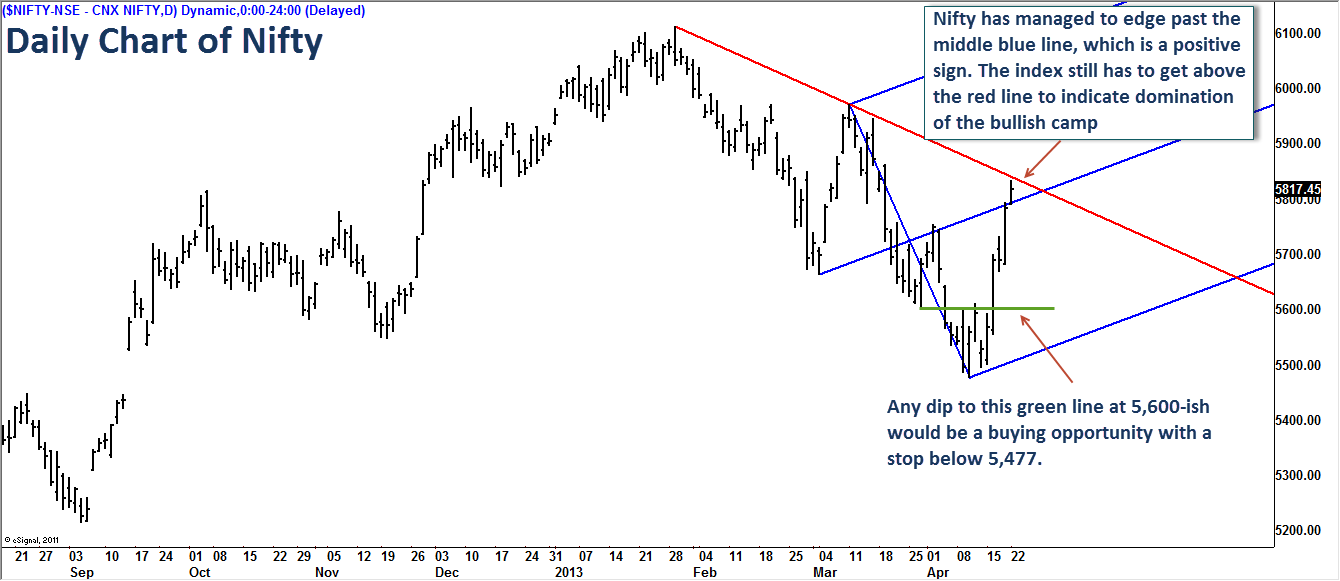 The answer to the above question is Your guess is as good as mine. On a more serious note, there more reasons to lean on the positive side. The index has moved above the centre blue line which is the minimum retracement requirement in a downtrend. The Nifty has edged past this level today which is a sign of strength.
On the flip side, the index is yet to move above the downsloping red trendline which is a major trend barrier. We just have to await fresh clues from the price action before declaring outright victory for the bullish camp. The index now is a NO-TRADE-ZONE as there are no reasons to either consider fresh long or short positions.  Those holding long positions may trail their stop at 5,740.
It would not be out-of-context to post this weekly chart of Nifty which would appease the die-hard bullish campers.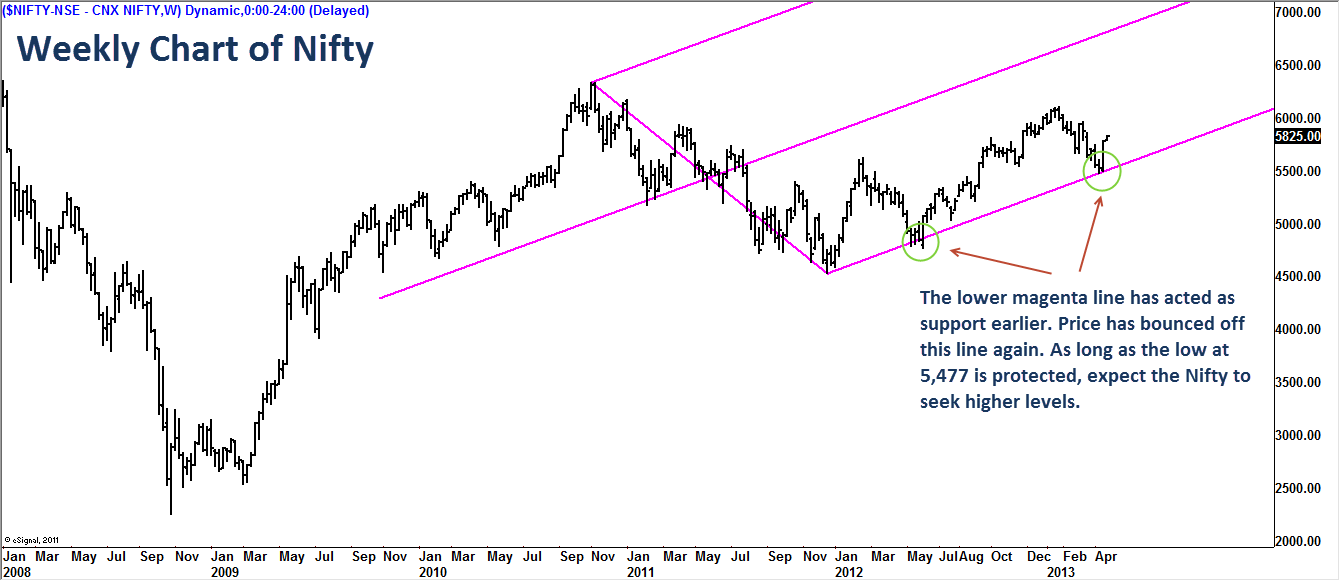 Looking at the above chart, there is a compelling case to conclude that a significant low is in place at 5,477. We are probably in the nascent stages of the next leg up. Those willing to buy this argument have to await a pull-back to get buy (unless you are already long) the Nifty, with a stop loss at 5,450, a touch below the recent swing low.
Trade Safe and Don't Get Hurt.
[fbcomments]