The October 2020 edition of FundsIndia's Monthly Market Insight discusses the great multi cap rejig and what needs to be done.
Consumer Price Index (CPI) Inflation stood at 6.7% in Aug-20 compared to 6.9% in Jul-20. The increase in the prices of meat and fish (16.5%), pulses and products (14.4%), Oils and fats (12.5%) and spices (12.3%) are the key reasons for the inflation in Aug-20 to remain at higher levels, exceeding the upper tolerance limit (6%) set by RBI for the fifth straight month.
Data showcased in this edition include trends in Industry SIP Inflows, Total Retail and HNI AUM, Consumer Inflation, Index of Industrial Production – Growth and Manufacturing PMI. Do check out our suggested reads that include an article on '3 Portfolio Saving Decisions To Take Before Its Too Late".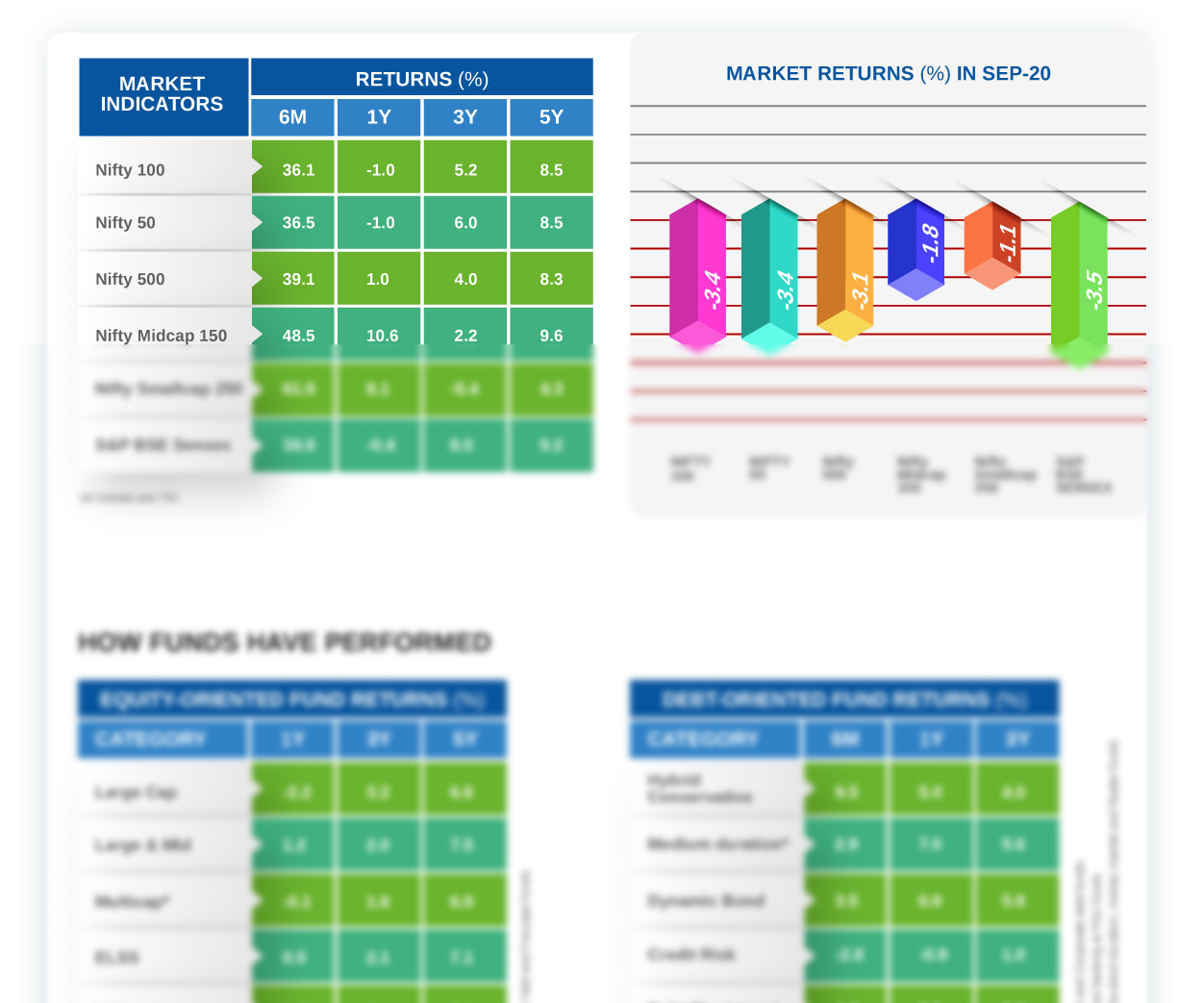 [fbcomments]